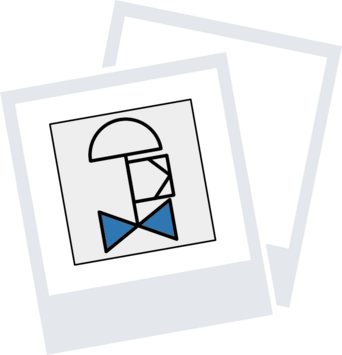 3510 - electric - DIN
VALVE STYLE
Globe valve
USAGE

High-pressure service
Throttling service
VERSION
DIN
MEDIUM TEMPERATURE
-200 to 450 °C / -328 to 842 °F
SUPPLY
Electric
VALVE SIZE
DN 10 to DN 25
G ⅛ to G ¾
⅛ NPT to ¾ NPT

PRESSURE RATING
PN 40 to PN 400

LINING
without
Special features
Consisting of micro-flow valve in globe or angle style and actuator
Valve body and wetted parts of stainless steel
Accessories
Type 2 N Strainer
Type 2 NI Strainer
Options
Insulating section or bellows seal
The valve 3510 - electric - DIN can be combinated with the following actuations:
Special features:
SAM DIGITAL READY
Linear actuator with 15 mm or 30 mm rated travel
15 mm version optionally with fail-safe action (actuator stem retracts or extends)
Optionally three-step version or with digital positioner
Optionally with integrated yoke or ring nut including the necessary stem connecting parts
Synchronous motor with maintenance-free planetary gear
Stepper motor with maintenance-free gearing
All function settings performed using a rotary pushbutton on the actuator
Configuration, parameterization, diagnostic function, and online connection for monitoring using the TROVIS-VIEW software
Special features:
On request, SAMSON selects the actuator best suited for the valve and application.
Information
Support
Certificates
Only up-to-date documents are shown in the product selector. Check the documentation site for a list of all documents available.