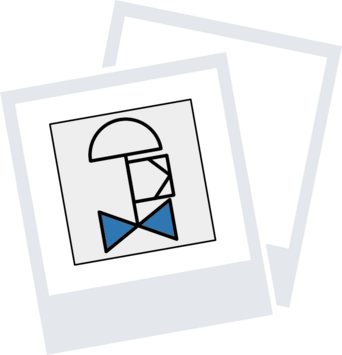 LTR 43 Cryogenic - electric - ANSI
VALVE STYLE
Butterfly valve
USAGE

Low-pressure service
Throttling service
On/off service
Cryogenic service
High-pressure service
VERSION
ANSI
MEDIUM TEMPERATURE
-196 to 200 °C / -320.8 to 392 °F
SUPPLY
Electric
VALVE SIZE
NPS 3 to NPS 96

PRESSURE RATING
Class 150 to Class 1500

LINING
without
Special features
Triple-exxentric butterfly valves for cryogenic applications
Wafer, lug, double flanged, or welding ends
Cryogenic extension bonnet (–196 °C/–321 °F)
Metal seated
Leakage class VI
Options
Top-entry design
Aluminum body
The valve LTR 43 Cryogenic - electric - ANSI can be combinated with the following actuations:
Special features:
On request, SAMSON selects the actuator best suited for the valve and application.
Information
WA NA 125

:

LTR 43 Fully Welded Butterfly Valve


Cold Boxes and Cryogenic Applications

[EN]
Certificates
Only up-to-date documents are shown in the product selector. Check the documentation site for a list of all documents available.